Today we're sharing the dream of Rebecca Senyard, who not only blogs at The Plumbette, but also at Styled By Bec.  And on top of that, she's Mum to three gorgeous girls! With all that going on, I have no doubt Bec's focus and drive will see her dream come true.
What is your most incredible dream?
I have a few dreams. I have immediate dreams and dreams for my future. My most immediate dream is to become a published author and write a book. Well actually it's to have my book published. I've written a book about my journey becoming a plumber and it has been sitting unedited on my computer.
Do you think it's attainable?
Yes, I think it's attainable. The reason I started my blog was to build a readership for my book. As a result I fell in love with blogging and haven't stopped, but I haven't focused as much time on editing my book. I guess in my mind I wanted to have a big following on my blog before I'd put a plan into place in getting my book published. Writing the book is the easy part, getting it published and finding a publisher who is interested in publishing my book is the hard part.
How long have you been holding onto this dream?
I have wanted to write a book since I was little. I didn't know what the book would be about but I always enjoyed writing stories as a child and I found essays easy to write when I was in high school. After finishing my apprenticeship, I decided to write about my experiences doing an apprenticeship. It's a record of what I achieved as a plumbing apprentice and also as an encouragement to others that you can achieve success in a stereotypical job.
What will it take for your dream to become a reality?
Time to re-read and edit what I've written. Another reason my book has been on the backburner is because I've achieved three dreams in the last four years – having three gorgeous daughters. I always dreamed of being a mum and I'm thankful that that dream has come true.
With the dream of my book – I feel like my writing has gotten better since starting my blog and I think I may be able to make my book better by re-writing some parts of it. But I need the time to sit and focus on it and when you have a baby and two other little uns, it's hard to get time to focus on my book. I also think I need to get over my fear of no one wanting to read it and send a chapter to a publisher to see what they think.
Who are the people that encourage you the most?
My family. My husband and mum are avid readers of my blog. My mum is the first to like a blog post on facebook. My husband loves reading all the comments after I've written a blog post. I gave a copy of my book to dad to read when he went overseas and he read it three times and told me how much he loved it. Having family that believe in my dreams and encourage me when I don't believe in myself is a great blessing.
Who inspires you, and makes you want to chase your dream?
Most recently, the female pastors at my church have inspired me. I have faith in God and when I see the successful lives of females who are in leadership at church, I'm inspired to put God first because I want to live a full life just like they do. When I see other women living Godly lives and see their successes in their field, I draw courage and inspiration from that because I know that my story in a book form is a God given gift that people need to read and share in. I'm also inspired by bloggers who write great blogs and have written books like Nikki Parkinson from Styling You and Kelly Exeter from A life less frantic – although I'm yet to read Kelly's book. It's on my wish list for Christmas.
So now you know where to go if you have either a plumbing or styling issue. And I'm still pretty impressed that this lady is so diverse in her blogging.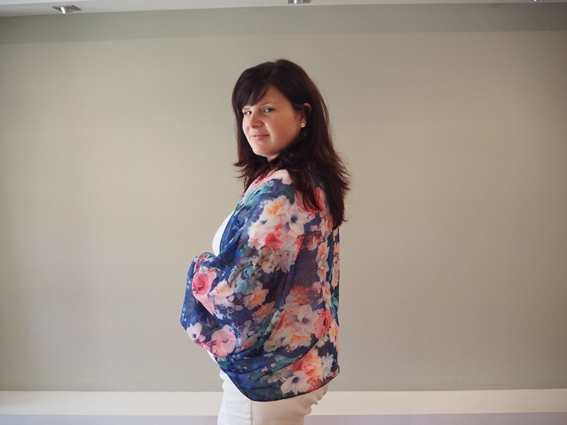 You can find Bec here: Facebook, Twitter, Pinterest, Google +.
Linking with Essentially Jess for IBOT.
Also joining Maxabella loves, Life, Love & Hiccups, Sonia Styling and A Life Less Frantic for the Weekend Rewind.